The Nexus technology was created in Japan and is patented globally.
A special mixture of noble metal micro-components is indissolubly liquefied in a polyester base. The accurately balanced presence of these components determines a specific emission of beneficial infrared energy: with a wavelength of between 4 and 14 micron*.

The range of infrareds includes various frequencies used for different purposes (from remote controls to night vision equipment); but it is solely and uniquely the special energy in Nexus textiles (4-14micron) that can "excite" water molecules with no direct contact, varying mobility and the Z** potential. The greater particle mobility (speed) opposes the tendency to cluster, thus improving its potential to "link" with other substances.

In this way there is an increase in the transport potential for incoming nutritive substances to cells and outgoing waste from cells.

Better transport of substances determines an excellent physiological environment for cells, which can work better. A bit like a well greased motor, if in the best condition the human body has better performance, lower consumption and less waste.

Nexus technology garments do not suffer when washed and are washed just like normal polyester ones. Effectiveness does not exhaust itself over time or through washing, it is determined by micro-components that are never released by the Nexus fabrics.


MEASUREMENT OF THE VARIATION OF ZETA POTENTIAL AND MOBILITY OF WATER DUE TO EXPOSURE TO NEXUS FIBER
Laboratory/Author:
University of Ferrara - Department of Pharmaceutical Sciences

Result:
Compared to controls (samples with no exposure to Nexus fiber), samples exposed to Nexus Energy Source technological fiber showed variation to Zeta Potential, Mobility and Conductivity. Those variations were NOT induced by chemical agents.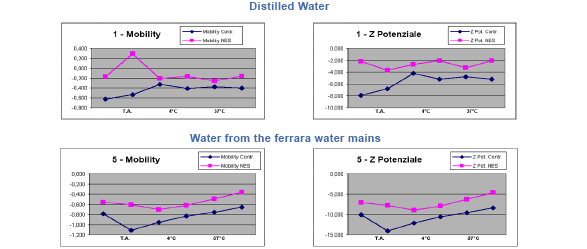 MEASUREMENT OF INFRARED RELEASE
Laboratory/Author:
University of Pisa - Department of Physics - Faculty of Physical and Natural Mathematical Sciences

Description: Result:
The Nexus fabric, examined during that experimentation shows, in the infrared regions with a wavelength of between 4 and 14 micrometers, an increased radiating emission than fabric identical to the above but made from simple polyester, and compared to a cotton fabric.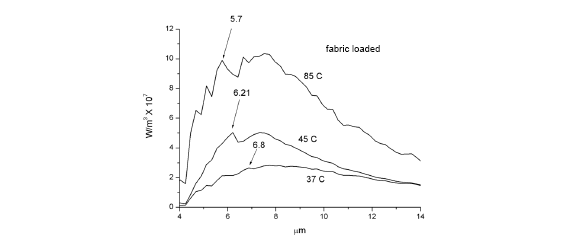 * measurement of the Department of Physics of the University of Pisa.
** measurement of the Department of Pharmacuetical Sciences of the University of Ferrara